Colorado and Company Special
5,000 Mile Warranty!
Sometimes people ask, "How long will Invisible Shoes last?"
Well, we don't know. Nobody has worn out a pair yet!
If you wear through your Invisible Shoes in less than 5,000 miles, we'll replace them. Just return them with $10 for shipping and handling and we'll send you a new pair of FeelTrue™ outsoles right away!
Compare this to running shoes that you're supposed to replace every 300-500 miles… Invisible Shoes could save you THOUSANDS!
Get your Invisible Shoes Now
You can get Invisible Shoes in one of two ways… or, if you're getting a gift, click here to get a Gift Certificate:
DIY Invisible Shoe Kits – Custom-made for you… by you™!
Ready to make your own barefoot running sandals? It's simple with our DIY (do-it-yourself) kits. You'll get all the materials you need, your choice of lace colors, and easy-to-follow instructions. You'll be able to Feel The World™ in just minutes. Click here to see what's involved in making our kits.
Our exclusive FeelTrue™ rubber outsoles are the only sole material made specifically for barefoot running sandals. Designed by 2 former lead designers from Nike and Reebok and manufactured by one of the top outsole producers in the world, Contact and Connect are unlike anything you can get anywhere else. A perfect fit, an elegant look, and sizes from kid's 8 to men's 15.5.
4mm Connect
For the Ultimate Barefoot Feel with the protection you want

Only $24.95

6mm Contact
When you want just a bit more protection for those unfriendly surfaces

Only $29.95.
Many customers can wear Contact and Connect without even trimming the new elegegantly shaped sole material. Learn more about the FeelTrue™ outsoles here (opens a new window)
Custom-made Invisible Shoes — Let us do the work for you
Let us custom-make your Invisible Shoes barefoot sandals with either our 4mm Connect or 6mm Contact outsoles and your choice of lace colors. You simply get us a tracing of your foot (we'll tell you how after you order) and we'll do the rest.
When you order Custom-made Invisible Shoes, we donate 10% of our profits to the Tarahumara Children's Hospital Fund to support the indigenous people of the Copper Canyon.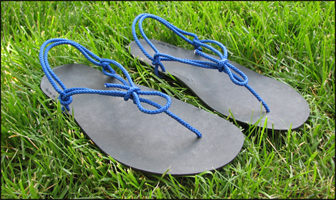 Only $39.95-44.95

Express Yourself
Use one of our design kits, a simple charm, letter and number beads to spell out your name or show off your personal best times… or have fun doing whatever you want to make Invisible Shoes your very  own.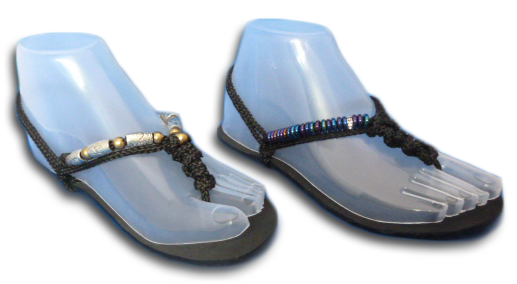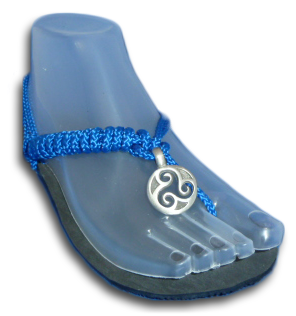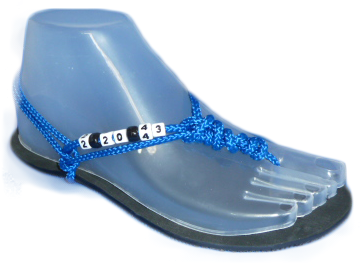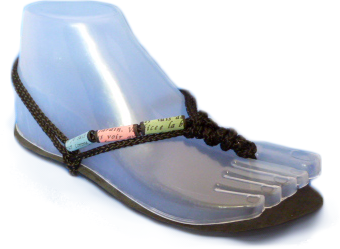 Give the Gift of Barefoot
Getting a present for a loved one? Make it easy with an Invisible Shoes Gift Certificate.

You can get certificates in any amount from $1 – $1,000.